Why Dickey Betts Left The Allman Brothers Band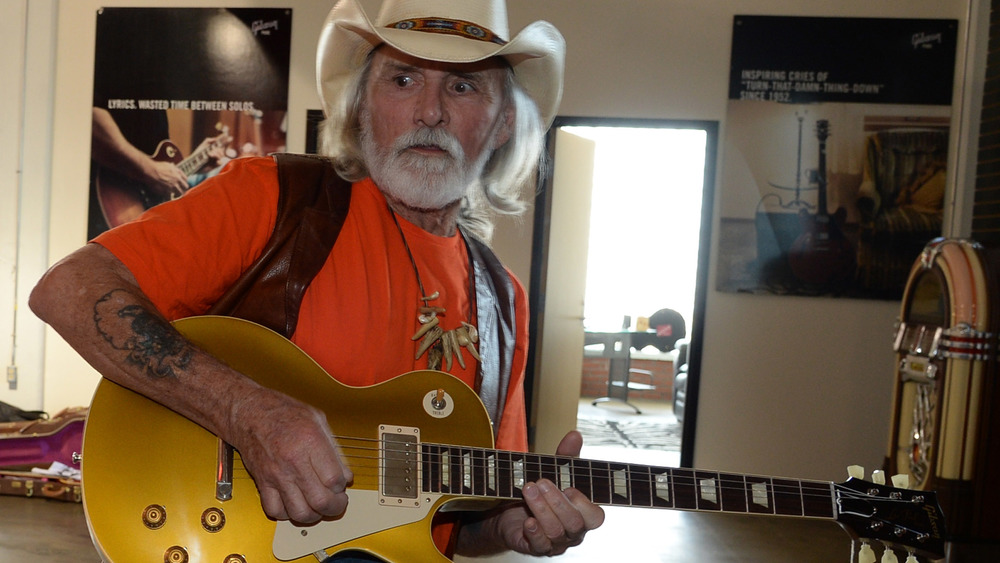 Rick Diamond/Getty Images
The Allman Brothers Band pioneered psychedelic southern rock in the 1970s. Rolling Stone said that Duane, Gregg, and the guys "embody the story of American rock & roll." Founded in 1969 by guitarist Duane Allman, the band came from the historical birthplace of the rock and roll — the American South — and the diversity of the genre has always been represented in its members and its style. They blended country with the blues, added a touch of virtuosic jazz, and mixed in some hippie aesthetic to create a band that would influence a wide range of subsequent acts. From Lynyrd Skynyrd to Phish, classic country artists to tripped-out jam bands have all found creative inspiration in Allman Brothers hits such as "Ramblin' Man," "Midnight Rider," "Whipping Post," "One Way Out," and so many others.
As is often the case with legendary rock bands, The Allman Brothers have seen their fair share of tragedy, and the blows seemed to come almost right out of the gate. The first was in October 1971, just months after the release of the band's acclaimed live album At Fillmore East, when Duane died in a motorcycle accident at the age of 24. After his death, Duane's partner in rock guitar innovation, Dickey Betts, had to continue on without him, and Betts would stay with the band through its wild ups and downs for three more decades.
Dickey Betts and Duane Allman pioneered how guitarists play together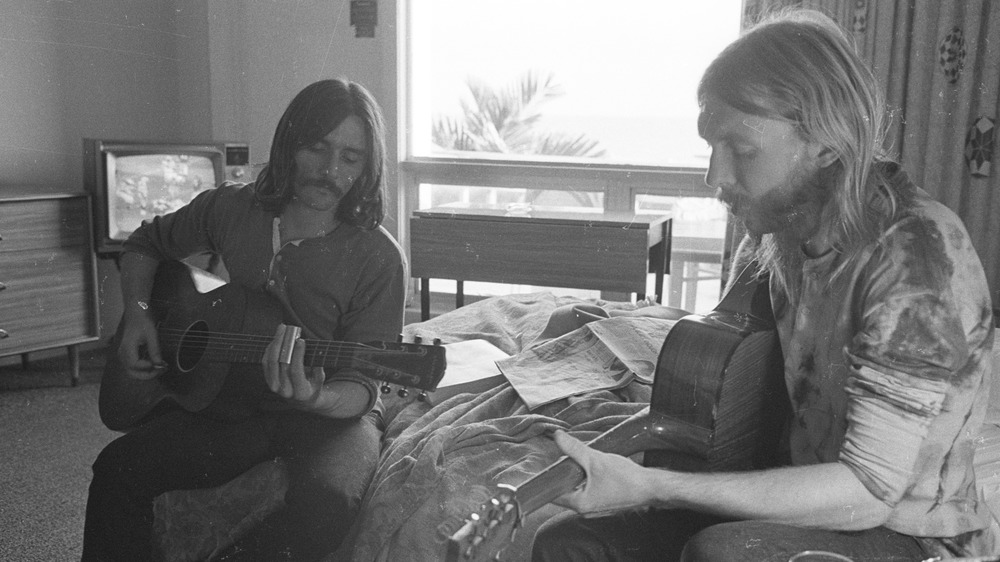 Michael Ochs Archives/Getty Images
One thing that set The Allman Brothers apart was the band's departure from the traditional lead/rhythm guitar duo dynamic. Rather than one guy strumming and the other picking, they worked together on a twin-guitar harmony and counterpoint duo to create a truly revolutionary sound. Guitar World called the recruitment of Betts to the band "a monumental addition." By bringing in a guitar voice as powerful as Duane's, the band gave its sound that added layer of jazz interplay, setting it apart from other rock bands at the time. "Betts and Allman rewrote the rules for how two rock guitarists can work together," said Guitar World, "completely scrapping the traditional rhythm/lead roles to stand toe to toe, alternately cutting each other's heads and joining together for marvelous flights of harmony."
After the band's first jam session in March 1969, the guys played together so seamlessly that Duane reportedly blocked the door afterwards and said, "Anybody in this room who's not going to play in my band, you've got to fight your way out." Dickey, who started off learning the mandolin from his father, was seriously dedicated to the band. He was also just as dedicated to the hard-partying lifestyle of a 1970s rock band, and although it started out fun at first, as drug addiction is wont to do, it would ultimately lead to his departure from the band at the dawn of the 21st century.
Dickey Betts just couldn't stop his hard-partying ways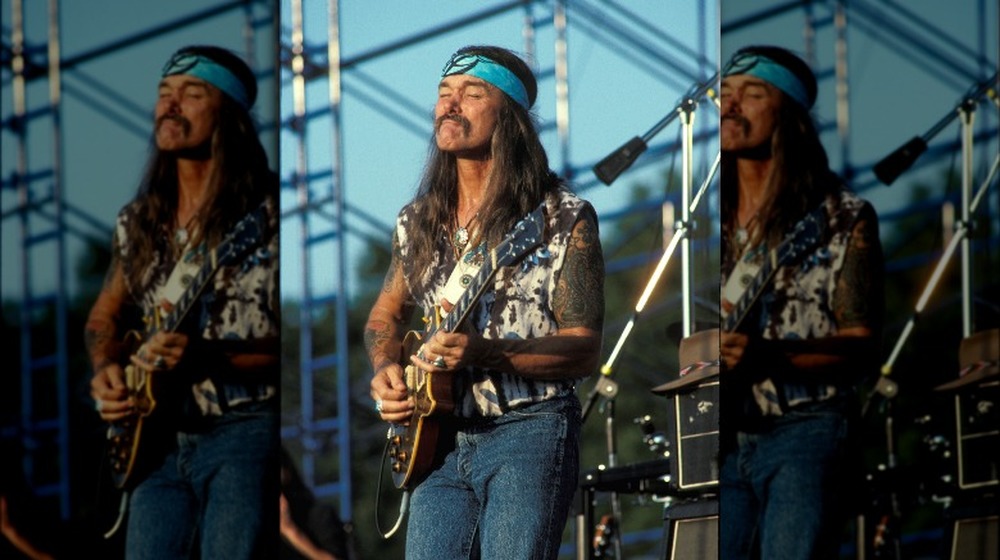 John Atashian/Getty Images
Betts' rowdy behavior was pretty epic, even for a rock and roll guitarist. He took swings at cops and started fights within his own band. "Trashed hotel rooms and arrests are as much a part of his legend as signature songs like 'Ramblin' Man' and 'Jessica,'" wrote Rolling Stone. He once punched a guy in a suit backstage at an inaugural event for Bill Clinton in 1993, then worried afterwards about whether or not he'd just smacked a congressman. And as the decade went on, and his bandmates proceeded to calm down and settle into life as old guys, Dickey kept on partying. After several sub-par shows in 2000, Gregg Allman and the band's original drummers Jai Johanny "Jaimoe" Johanson and Butch Trucks, wrote Betts a letter saying he couldn't play in the band again until he got sober.
But Dickey didn't tell it like that. He said there was "a whole clandestine business thing" that led to his ousting. He said it all started when he requested manager Bert Holman provide him with an audit of the band's finances. "Big f****** mistake on my part," said Betts, adding that the trouble it caused got in the way of them reaching the same legendary status as the Grateful Dead. "But everyone was f****** my band up," he said. "Gregg wanted horns. And it was just so crazy."