Here's How Long It's Been Since The Tampa Bay Buccaneers Won The Super Bowl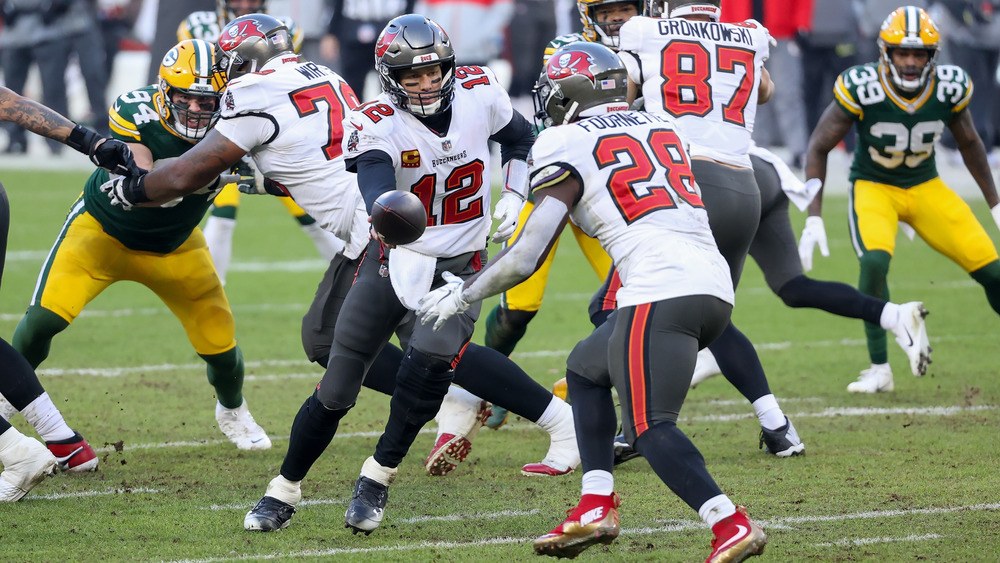 Dylan Buell/Getty Images
This weekend is a big deal for NFL fans, and particularly, for supporters of the Tampa Bay Buccaneers. Super Bowl LV is set to air this Sunday, and it will feature the Buccaneers competing against the Kansas City Chiefs for this year's Super Bowl championship win. It will be the second Super Bowl in a row to feature the Chiefs, following their win last year. It's not going to be an easy game for the Chiefs though, with Tom Brady — a player who has plenty of history competing in the Super Bowl — playing as the Buccaneers' quarterback this season. The game will also, notably, be played in the Buccaneers' home stadium.
This year's Super Bowl is a long time coming for the Buccaneers, too. Unlike the Kansas City Chiefs, it's been many years since the Tampa Bay team made it to the Super Bowl. The NFL team has only reached the championship game once before in its history, and it's been nearly 20 years since the Buccaneers' last Super Bowl visit.
The Tampa Bay Buccaneers' sole Super Bowl title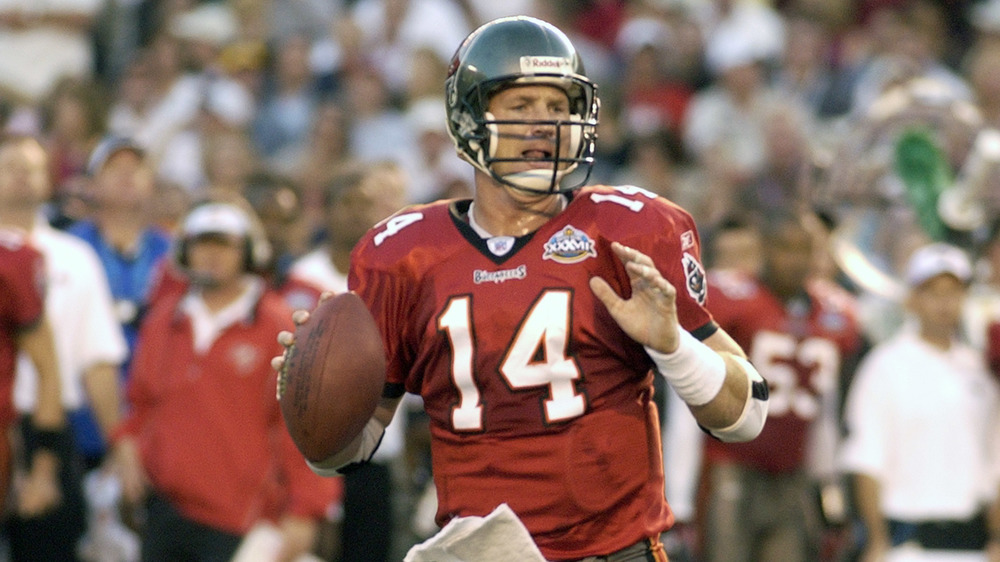 Focus On Sport/Getty Images
The last time the Tampa Bay Buccaneers competed in a Super Bowl was in 2003. Fortunately, the game itself was a victory for the Buccaneers, and according to Sporting News, that makes the Tampa Bay Buccaneers one of only three NFL teams to have triumphed in their sole Super Bowl game.
Pitting the Buccaneers against the Oakland Raiders, Super Bowl XXXVII saw the Buccaneers soundly defeat the Raiders 48 to 21. At the time, the Buccaneers were coached by Jon Gruden, who had previously been the head coach for the Raiders, but was — in an ironic twist of fate — traded to the Buccaneers in 2002. Brad Johnson was the Buccaneers' quarterback during the game, but it was Buccaneers safety Dexter Jackson who was given the title of Super Bowl MVP after the game.
Eighteen years later, the Tampa Bay Buccaneers have finally made it back to the Super Bowl. All fans have to do now is wait and see if the team can manage to turn their long-awaited return into their second-ever Super Bowl win.