Simon Barnes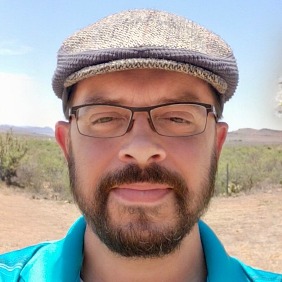 Expertise
Science, History, True Crime
Simon has been a fact junkie since he was old enough to pretend to know better.

Simon has learned the craft of writing from behind the scenes, often having manuscripts of a varied nature shoved into his hands for proof reading, many of which have since been published.

On one notable occasion, Simon even won a creative writing competition in an obscure online contest.
Experience
Simon has spent many years reading, proofreading, and editing other people's writing, all for fun. Married to a professional writer and historian, and with a grim reluctance to give up being a "proper" scientist one day, he has actively sought to surround himself with a ready supply of historical and scientific knowledge. He has also developed in recent years a keen interest in true crime and the intricacies of criminality.
Education
Simon received his bachelor's degree in Biology from Kent University, a short walk from the historic English city of Canterbury.