Musicians Who've Passed Away In 2023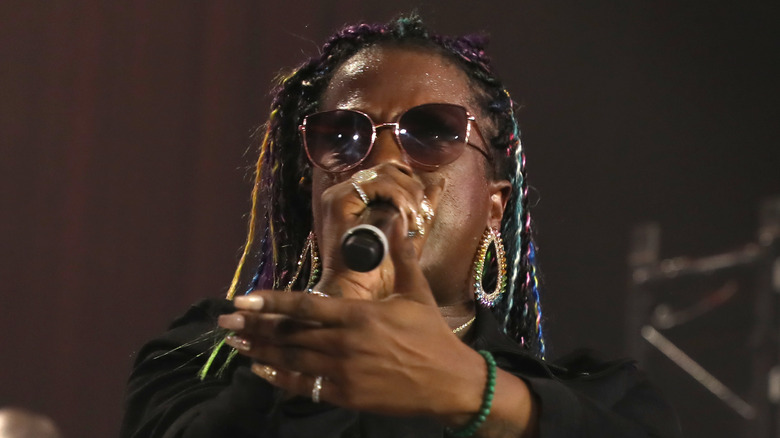 Jerritt Clark/Getty Images
For those who eat, breathe, and sleep music, each year brings joy and sadness in equal measure. Just as fans can always count on music industry vets and newbies alike to provide a steady flow of dope new music, they can also count on the Grim Reaper to take away some of our most beloved musicians. You can't really fault the guy for doing his job, but that doesn't make it any less painful when one of our musical heroes goes off to the Great Gig in the Sky.
Among the musicians who left us in 2022 were legends like the inimitable Meat Loaf, tragic gone-too-soon figures like Foo Fighters drummer Taylor Hawkins, and multi-talented cultural icons like singer and actress Olivia Newton-John. A young 2023 has already brought with it a number of our favorite musicians who have departed from this mortal coil, but there is solace in the fact that they won't be forgotten — because unlike our physical bodies, music is immortal.
Fred White
While the legendary outfit Earth, Wind & Fire could be categorized most accurately as an R&B group, their sound has always defied labels. Early '70s hits like "Shining Star," "Sing a Song," and "September" revealed strong traces of jazz and funk running through their tunes, and when the band pivoted to disco in the late '70s, the most prominent result was a little tune titled "Boogie Wonderland," a song which has your butt shaking at this very minute simply from reading the title.
While co-lead vocalists Maurice White and Philip Bailey tended to steal the spotlight, the entire band was legendarily tight. And that all began with the rhythm section — brothers Verdine White on bass and Fred White on drums. According to The New York Times, the pair played on the vast bulk of Earth, Wind & Fire's most recognizable tunes. Unfortunately, Fred passed away at the age of 67 on January 1 — Verdine had the unfortunate task of letting the world know via Instagram of the sad news. In his memoir, "My Life with Earth, Wind & Fire," Maurice White — the half-brother of Verdine and Fred — called the drummer a "brick wall... [with] a rock-solid tempo and a rock-solid feel." Fred White may be gone, but as long as there are parties to be rocked and booties to be shaken, his contributions to music will live on.
Lola 'Gangsta Boo' Mitchell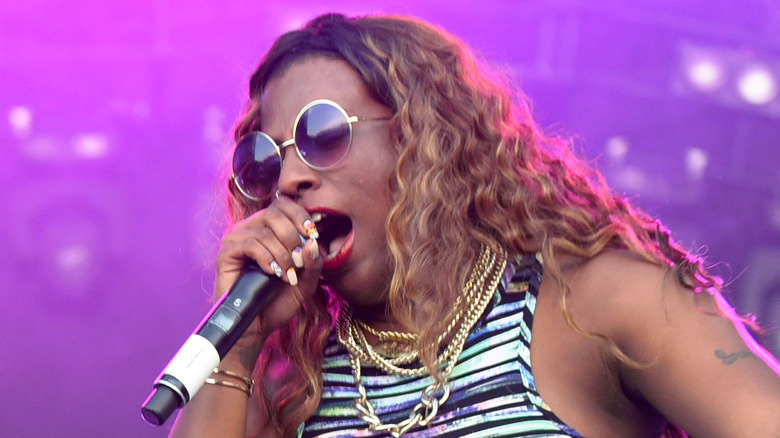 Chris Mckay/Getty Images
Three 6 Mafia are bona fide hip-hop legends. Their 1995 debut LP, "Mystic Stylez," is a Southern-fried, underground lo-fi classic. Their legendary run from 1998 to 2006 saw them release two gold and two platinum albums (per RIAA), and at the tail end of it, they even scored an Oscar for contributing the stone-cold classic "It's Hard Out Here for a Pimp" to the 2005 drama "Hustle and Flow."
While they haven't released a proper album since 2008's "Last 2 Walk," their impact on Rap music and pop culture in general has been indelible — which made it particularly shocking when Lola "Gangsta Boo" Mitchell, who joined the group in 1995 and carved out a successful solo career in the late '90s and early '00s, passed away unexpectedly on New Year's Day.
According to NPR, Gangsta Boo was a sought-after vocalist, having appeared on tracks by such luminaries as OutKast, Eminem, and E-40, and at the time of her death on January 1 she had just completed a video for "Imma Mack," a single from upcoming fourth album "The BooPrint." At the time of this writing, her cause of death has yet to be established; Gangsta Boo was only 43 years old.
Alan Rankine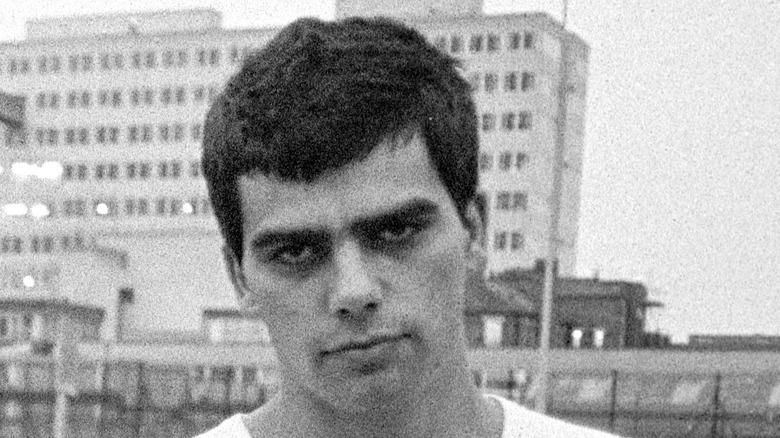 David Corio/Getty Images
Scottish band The Associates isn't necessarily a household name in the United States, unless the members of your household were really into the United Kingdom post-punk scene in the '80s. If they are, then they're bound to recognize that the duo of vocalist Billy Mackenzie and guitarist/keyboardist Alan Rankine were far more influential than their relatively slight discography and cult status might suggest. Just ask the uber-talented Icelandic singer Björk, who didn't hesitate to name The Associates' 1982 sophomore effort "Sulk" as the album everyone should hear before they die, when posed the question by NME in 2018.
The Associates boasted a similarly heavy influence on a slew of post-punk and new wave bands of the '80s, and according to the BBC, said bands all came out to pay tribute to Rankine on social media when he passed away on January 3 at the age of 64. In addition to his work with The Associates, Rankine established Electric Honey Records, a student-run label at Glasgow Kelvin College, where he was a professor; in 1996, the label dropped "Tigermilk," the debut release from the critically acclaimed indie pop outfit Belle and Sebastian.
Jeff Beck
R. Diamond/Getty Images
As musical pedigrees go, one could do a whole lot worse than "former member of The Yardbirds." According to Brittanica, that legendary '60s outfit has produced more insanely talented guitarists than any one band has a reasonable right to, which is to say three: Jimmy Page, who would later set the world on fire with Led Zeppelin; Eric Clapton, who would front supergroup Cream before going on to a stellar solo career; and Jeff Beck, a square peg who never found a round hole he couldn't fit into. 
Beck's time in bands not named after himself may very well have been short simply because his innovations were too much for his bandmates to keep up with. Per The Guardian, he was a pioneer of jazz-rock fusion, did things with distortion and fuzz boxes that none of his peers at the time were doing (and which helped pave the way for hard rock and heavy metal). His work earned him acclaim: He was an eight-time Grammy winner and double-inductee into the Rock and Roll Hall of Fame (both as a solo artist and as a member of The Yardbirds).
Beck passed away on January 10 from bacterial meningitis, leaving a smoking, guitar-shaped crater in the world of music, and among those to pay tribute was his former bandmate Page. On Twitter, Page wrote, "The six stringed Warrior is no longer here for us to admire the spell he could weave around our mortal emotions. Jeff could channel music from the ethereal."

Lisa Marie Presley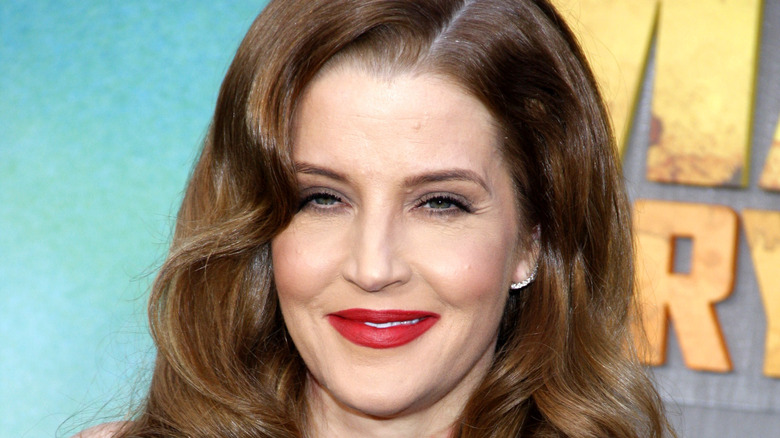 Tinseltown/Shutterstock
When you are the daughter of the King of Rock 'n Roll, your life is bound to be an interesting and publicly-lived one. This was certainly true for Lisa Marie Presley, who was born into music royalty, became an heir to her father's vast estate after his 1977 death at only nine years old (per Today), and even took an unsuccessful crack at keeping her royal lineage going with a brief marriage to King of Pop Michael Jackson between 1994 and 1995 (via US Magazine). 
She may have been more well-known for being constantly scrutinized by the tabloids and for her charitable endeavors, of which she had many, per The Guardian — but she inherited her father's love of music, and she was a pretty talented artist in her own right. Presley released three albums during the course of her career: 2003's "To Whom It May Concern," 2005's "Now What," and 2012's "Storm & Grace," with the former two having notched spots in the Billboard Top 10. 
Unfortunately, Presley's final years were marred by tragedy; her son Benjamin Keough, from her pre-Michael Jackson marriage to musician Danny Keough, died by suicide at the age of 27 in 2020 (via US Magazine). Then, in January 2023, Presley went into cardiac arrest at her home and was rushed to the hospital, but she was unable to pull through; she died the evening of January 12 at the age of 54. Per CBS News, her final resting place will be at her father's iconic Graceland estate, next to her son.
If you or anyone you know is having suicidal thoughts, please call the National Suicide Prevention Lifeline​ by dialing 988 or by calling 1-800-273-TALK (8255)​.
Robbie Bachman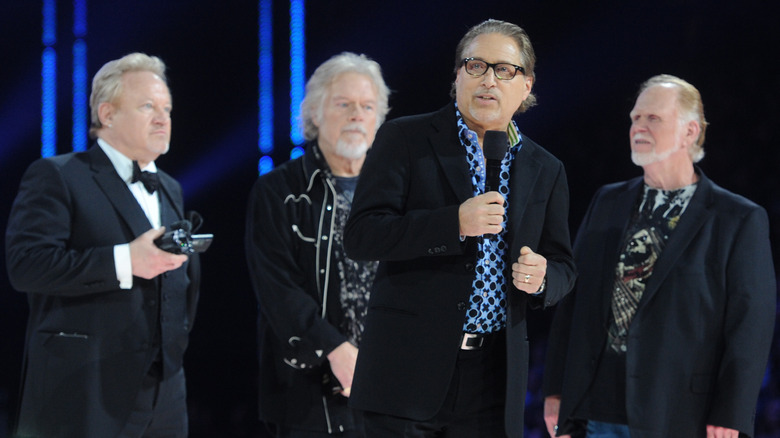 Jag Gundu/Getty Images
Bachman-Turner Overdrive was a Canadian band that had a pretty stellar run in the '70s. Formed by former Guess Who guitarist Randy Bachman, the outfit made a splash with its 1973 sophomore effort "Bachman-Turner Overdrive II" and its driving single "Takin' Care of Business," and an even bigger one with 1974's "Not Fragile," which scored them a No. 1 hit single with "You Ain't Seen Nothing Yet," per AllMusic. Randy left the group in 1977, but it carried on without him — with no name change, as it had another Bachman in stock, Randy's brother Robin "Robbie" Bachman on drums.
Robbie kept the band's torch burning into the early '90s, and it's safe to say that its legacy is strong. Bachman-Turner Overdrive was inducted into the Canadian Music Hall of Fame in 2014 (via CNN), and if you'd like to hear one of their classic hits, go ahead and tune into literally any classic rock radio station and wait about 15 minutes. 
Unfortunately, there will be no getting the band back together. On January 12, Robbie Bachman passed away at the age of 69 from undisclosed causes. Randy Bachman took to Twitter to mourn his brother, saying, "He was an integral cog in our rock 'n roll machine and we rocked the world together," and astutely speculating that perhaps Jeff Beck, who had died just two days before, had been in need of a good drummer.
David Crosby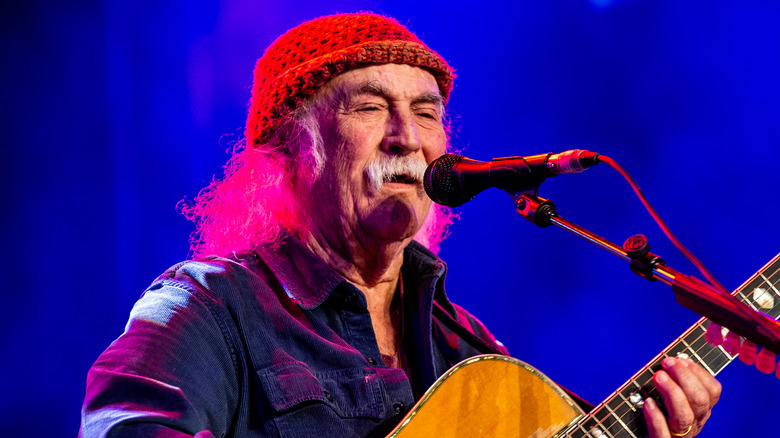 Ben Houdijk/Shutterstock
Many professional musicians live colorful lives, but David Crosby's was perhaps a bit more colorful than most. A folk-rock pioneer, Crosby has been inducted into the Rock & Roll Hall of Fame twice — as a member of the Byrds, and as a member of Crosby, Stills, and Nash, both iconic groups that made enormous contributions to popular music in the '60s and '70s. Crosby remained committed to performing for decades, even as his recording career wound down, and as he has openly struggled with addiction and health problems. Throughout it all, his voice — which was so often heard beautifully blending with those of his partners Graham Nash and Stephen Stills — remained strong, as did his opinions on music, politics, and life in general.
In his final interview with Rolling Stone published in February 2023, Crosby confessed to being puzzled as to how he had managed to outlive so many of his peers and also offered some gems of wisdom in response to readers' questions. Queried as to how the "Peace and Love" generation went wrong, he responded, "Well, I've asked myself the same thing. I'm an idealist ... We are trying to evolve as human beings to the point where we don't have ego, and anger, and greed, and lust running our affairs. I don't know if we're going to make it. I believe that we will." Crosby passed away on January 18 at the age 81.
Van Conner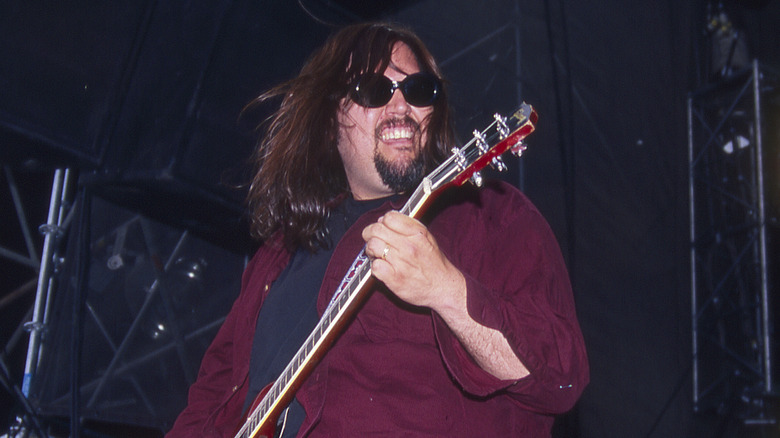 Bill Tompkins/Getty Images
The Screaming Trees may have had the misfortune of arriving just a tad too early to participate fully in one of the major musical movements of the late 20th century. They were formed in 1984 in Ellensburg, Washington, about a hundred miles from Seattle, by brothers Gary Lee Conner and Van Conner on guitar and bass, respectively, and vocalist Mark Lanegan, later adding drummer Mark Pickerel. The released their first album in 1986 after being signed to tiny label Velvetone Records on the strength of their very first demo. A couple label changes and two more albums did little to raise their profile, but after briefly going their separate ways to work on side projects, the band signed to Epic Records and released their breakthrough album "Uncle Anesthesia" — co-produced by Soundgarden's Chris Cornell — in 1991.
This, of course, is the year that Nirvana's "Nevermind" exploded across the pop culture landscape, and while peers such as Cornell's Soundgarden, Pearl Jam, and Alice in Chains rode the grunge wave to success and acclaim, the Screaming Trees fielded just one major hit in "Nearly Lost You." Infighting, side projects, and Lanegan's struggles with addiction conspired to keep the band from achieving the stratospheric levels of success enjoyed by many of their contemporaries, but the Trees' unique, almost-grunge sound and commitment to their craft earned them the admiration of their more successful peers. On January 18, Van Conner died at the age of 55 after a protracted illness.
Tom Verlaine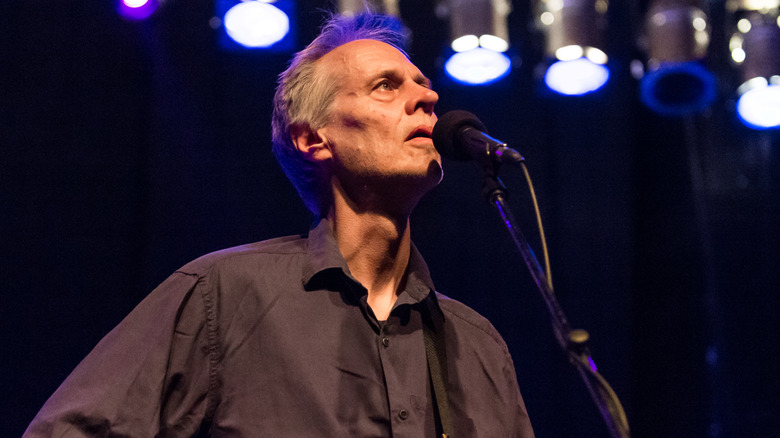 Darren Eagles/Getty Images
While New York band Television only recorded two albums during their '70s heyday — 1977's "Marquee Moon" and 1978's "Adventure" — the band had an outsized influence on their peers. Although the band is closely identified with legendary Big Apple club CBGB — and the bands whose careers it helped to launch, like Blondie and Talking Heads — its sound was something entirely different, sprawling art-rock delivered with a punk attitude. It was a sound that would exert a heavy influence on such future megastars as R.E.M., Red Hot Chili Peppers, and U2 — and a key piece of its musical puzzle was guitarist and singer Tom Verlaine.
Verlaine's experimental guitar work, unique vocal delivery, and clever lyrics earned the praise of critics and peers alike, but the unclassifiable nature of Television's music and Verlaine's strong anti-commercial leanings combined to ensure that the band would never amass the ginormous following that they probably should have. In a 2006 New York Times interview, when asked to sum up how a biographer would present his life, Verlaine replied, "Struggling not to have a professional career." Indeed, Television reunited for just one additional album, a self-titled 1991 effort, after leaving their indelible mark on countless bands with their '70s work — but they continued to thrill fans with sporadic live performances into the aughts and teens, with even their latter-day performances drawing rave reviews. After a brief illness, Verlaine passed away on January 28 at the age of 73.
Burt Bacharach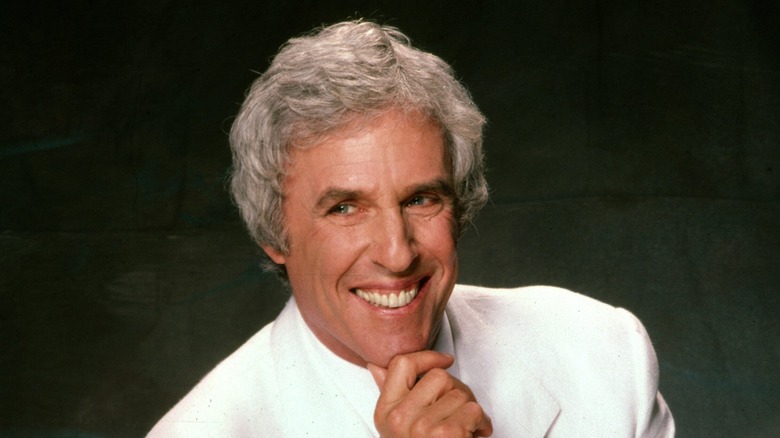 Harry Langdon/Getty Images
Great composers of popular music have become enough of a rarity so as to be virtually nonexistent in the modern age, and in the '60s — even as the famed composers of New York's Brill Building were still cranking out hits — they were already on the decline, ready to give way to the singer-songwriters of the '70s. That storied structure, which launched the careers of such famed songwriting teams as Gerry Goffin and Carole King, gave us one composer whose reach and influence would extend into the '80s and beyond: Burt Bacharach, who teamed with lyricist Hal David (among others) to give us some of the most iconic tunes of the last six decades.
Bacharach launched his career by penning tunes for the uber-talented vocalist Dionne Warwick, such as "Don't Make Me Over" and "Do You Know the Way to San Jose." He would go on to write iconic song after iconic song: "Raindrops Keep Fallin' On My Head" by B.J. Thomas, "(They Long to Be) Close to You" by the Carpenters, "A House is Not a Home" by Luther Vandross, "Walk on By" by Isaac Hayes, and Warwick's "That's What Friends Are For," to name just a few. His storied career included seven Grammy wins, an induction into the Songwriters Hall of Fame, and the Gershwin Prize for Popular Song from the Library of Congress; perhaps having simply accomplished all that he possibly could, Bacharach passed away on February 8 at the age of 94.
Steve Mackey
Ethan Miller/Getty Images
Although they were founded in 1978, Britpop band Pulp enjoyed next to no commercial success for well over a decade afterwards. Formed by vocalist and lyricist Jarvis Cocker as a teen, the band plowed through members and various styles throughout the '80s, finally settling on a semi-stable lineup that included bassist Steve Mackey. With Mackey aboard, the group cashed in on the Britpop explosion of the mid-'90s, having commercial success with their albums "His 'n' Hers" (1994), "Different Class" (1995), and "This is Hardcore" (1998).
After Pulp disbanded in the early aughts, Mackey dabbled in photography and continued to work as a songwriter, producer, and remixer for the likes of Florence + The Machine and Arcade Fire. Unfortunately, Mackey's intriguing post-Pulp journey ended on March 2, when he passed away from an undisclosed illness. On its official Instagram page, Pulp shared a photo of Mackey hiking in the Andes in 2012. "Steve made things happen. In his life [and] in the band," read the caption. "We'd very much like to think that he's back in those mountains now, on the next stage of his adventure." Mackey was 56 years old.
Gary Rossington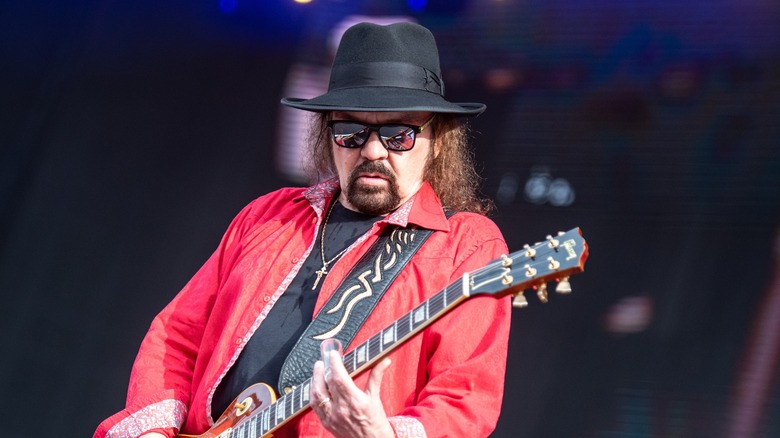 Davide Sciaky/Shutterstock
Southern-fried rockers Lynyrd Skynyrd were one of the more successful bands of the '70s, scoring four successful studio albums and a live recording before tragedy struck in 1977. That year, just days after the release of their fifth studio album "Street Survivors," the band's chartered plane went down in a wooded area outside Gillsburg, Mississippi. The crash took the lives of lead singer Ronnie Van Zant, guitarist Steve Gaines, and his sister, backup singer Cassie Gaines, forever altering the band's lineup and career trajectory.
The band continued, with Ronnie Van Zant's brother Johnny Van Zant taking over front man duties, in various configurations over the years. The death of original drummer Bob Burns in 2015 left the band with only one founding member remaining: guitarist Gary Rossington, who ironically had inspired the band's cautionary rocker "That Smell" (with its lyric "The smell of death surrounds you") after surviving a car crash while under the influence of alcohol and drugs in 1976. Rossington had been dealing with heart problems for some time — and on March 5, the last surviving original member of Lynyrd Skynyrd passed away from undisclosed causes at the age of 71.
Jim Gordon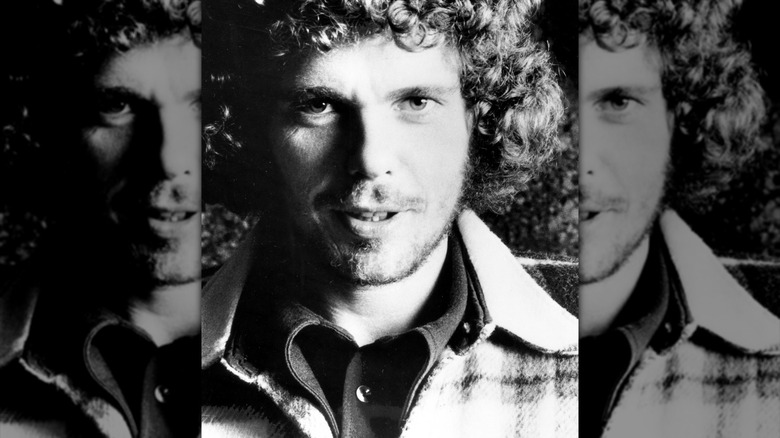 Michael Ochs Archives/Getty Images
In another universe, Jim Gordon is remembered for one thing, and one thing only — being one of the most rock-solid, talented drummers to ever sit behind a kit. A student of the great Hal Blaine and a former member of the legendary group of studio musicians known as the Wrecking Crew, Gordon's drums have featured on some of the most iconic recordings of rock's early era. A partial list of songs on which he played includes "Layla" by Derek and the Dominoes (which he co-wrote), "You're So Vain" by Carly Simon, "Rikki Don't Lose That Number" by Steely Dan, and "Apache" by the Incredible Bongo Band; he's worked with the likes of John Lennon, George Harrison, Tom Waits, and Harry Nilsson. Unfortunately, his incredible work ethic and blinding talent masked a terrible secret — he had schizophrenia, and he had been experiencing auditory hallucinations, hearing voices in his head, since his youth.
Speaking with Rolling Stone in 1985, Gordon said, "The voices were chasing me around. Making me drive to different places. Starving me. I was only allowed one bite of food a meal. And, if I disobeyed, the voices would fill me with a rage." Gordon learned to obey those voices without question, and on June 3, 1983, they directed him to do the unthinkable — he attacked and killed his 71-year old mother at her apartment in Hollywood. He was sentenced to 16 years to life in prison, and while he had been eligible for parole several times, he always declined to attend his hearings. Gordon passed away from natural causes at 77 on March 13.